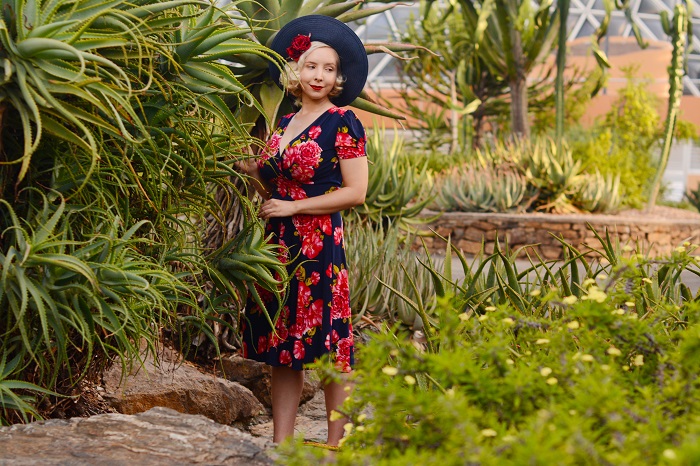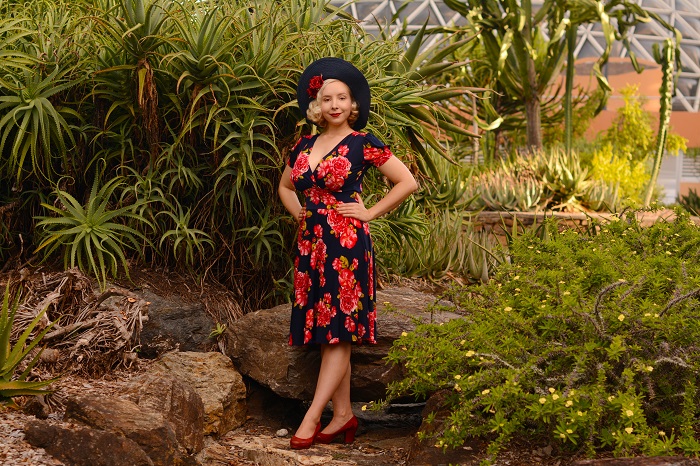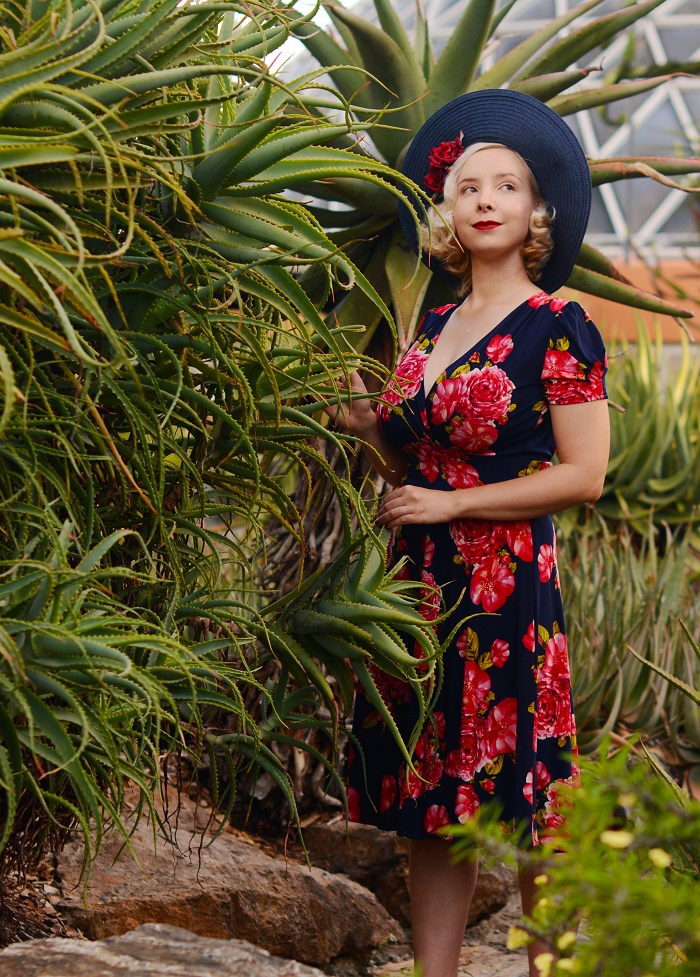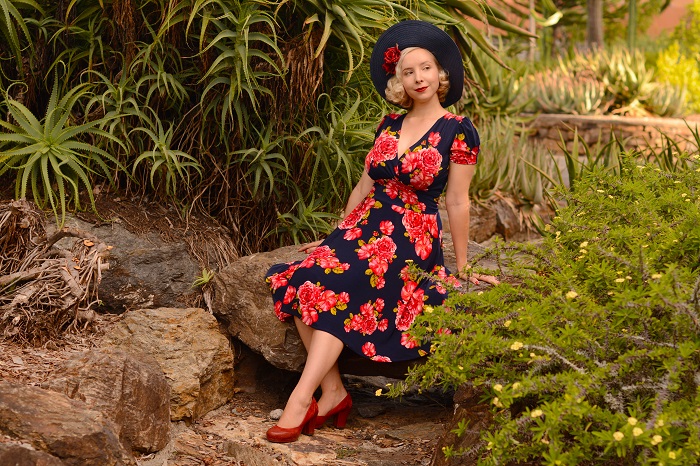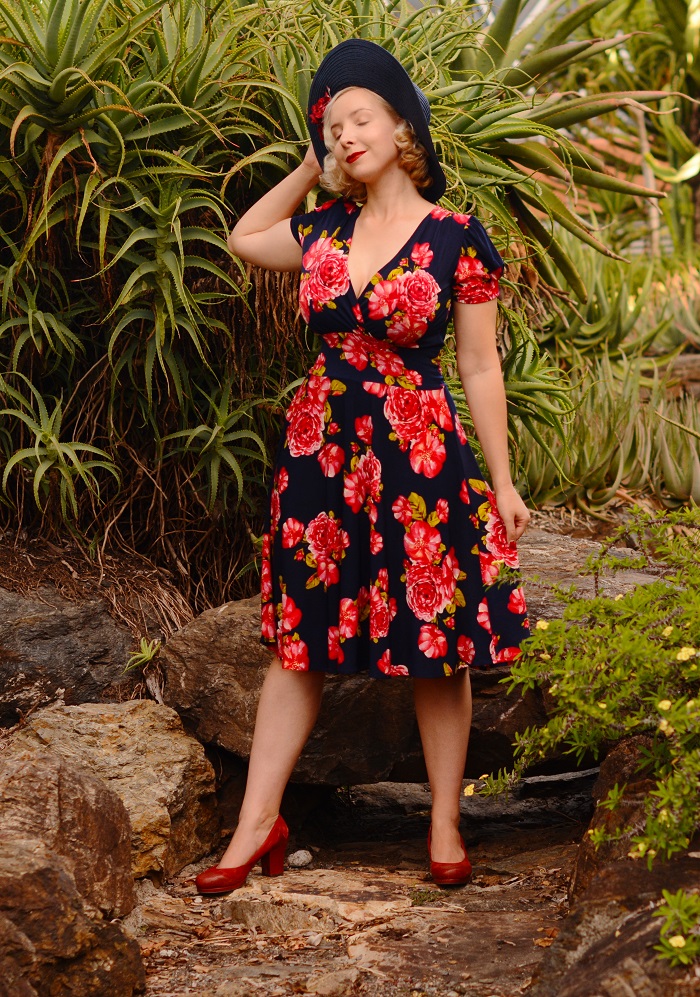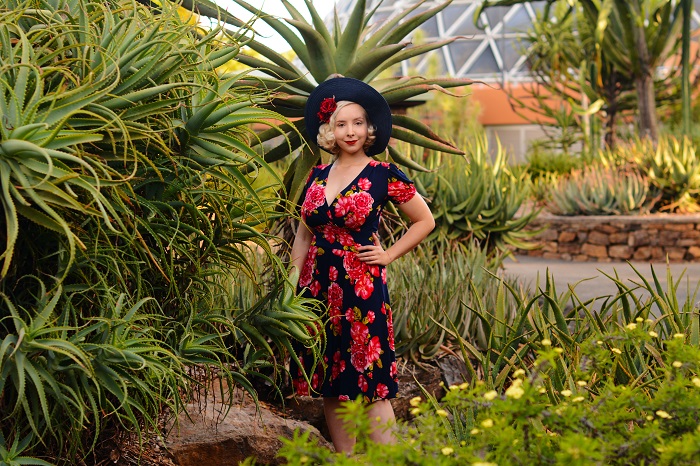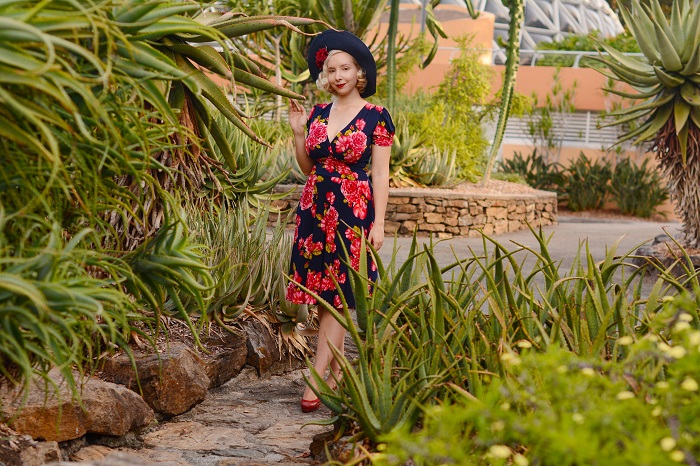 So as you already know, I really love a good rose print! The last dress from Karina Dresses that I blogged, the Mia, also had roses on it so I guess that tells you everything. The Megan dress in English Rose is part of Karina Dresses newly released spring collection and has just the right silhouette for the classic 1940s look with its puffed sleeves and fitted waist. I am wearing the Megan dress in my usual Karina Dresses size; the S/M which stretches and adjusts to fit just right – a relief if you're in between sizes the way I am!
Aside from their timeless appeal and range of vintage appropriate silhouettes and fabrics, Karina Dresses specialise in creating designs made from soft silky jersey that never needs to be ironed and drapes beautifully. Now I will admit that I am not above wearing tracksuits – being comfortable is extremely important to me, and as far as vintage dressing goes Karina Dresses are just about as comfortable as a tracksuit but with the added appeal of timeless vintage glamour.
The day we took these photos was a pretty busy one. We are in the process of moving house at the moment and having something comfortable to wear is a priority, but it's huge bonus to still be able to look nice while traipsing around Ikea carrying an armload of 'smart' storage solutions. Not that I don't love any excuse to make a trip to Ikea of course! When I finally got home I planted myself on the couch where I remained for the next few hours catching up on the latest episodes of Girls; I didn't even see the need to change into anything more comfortable the way I normally would.
Wearing:
Megan dress in English Rose courtesy of Karina Dresses
Miss L Fire heels
Daisy Jean Floral Designs – rose double hair flower
Kmart hat