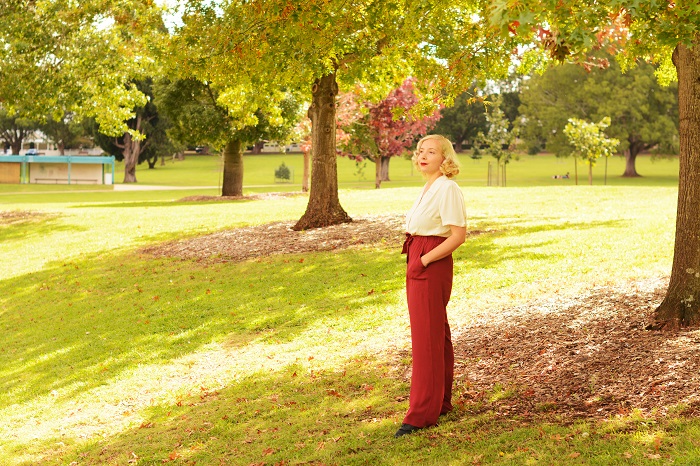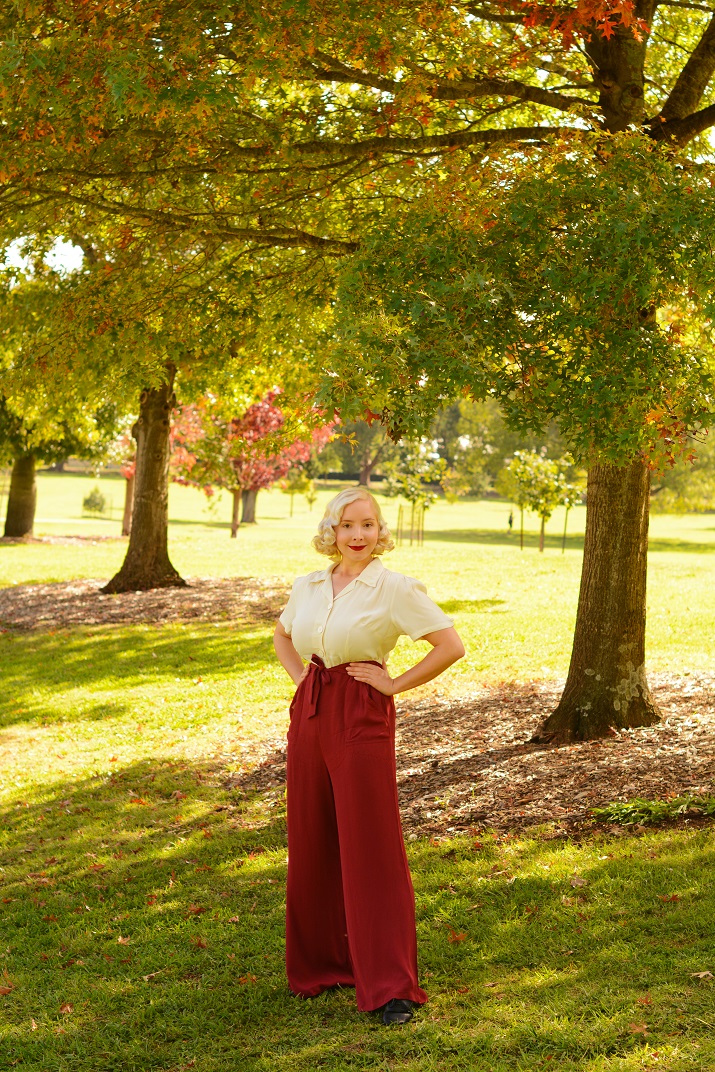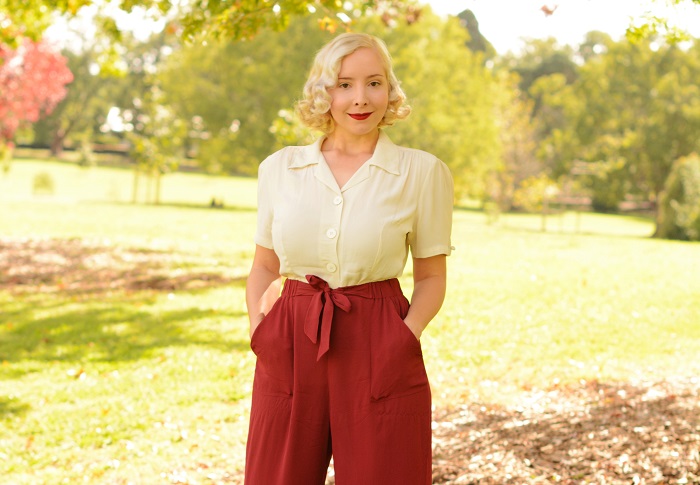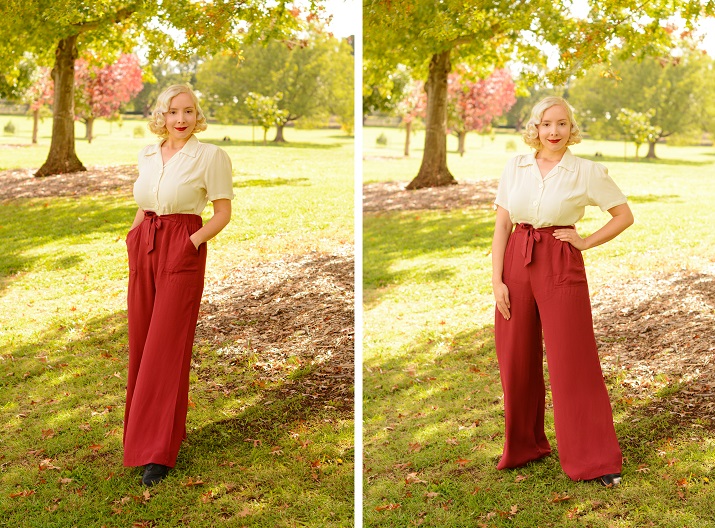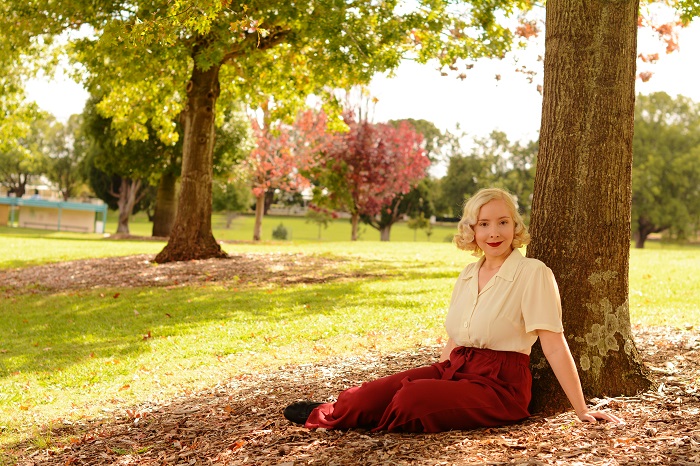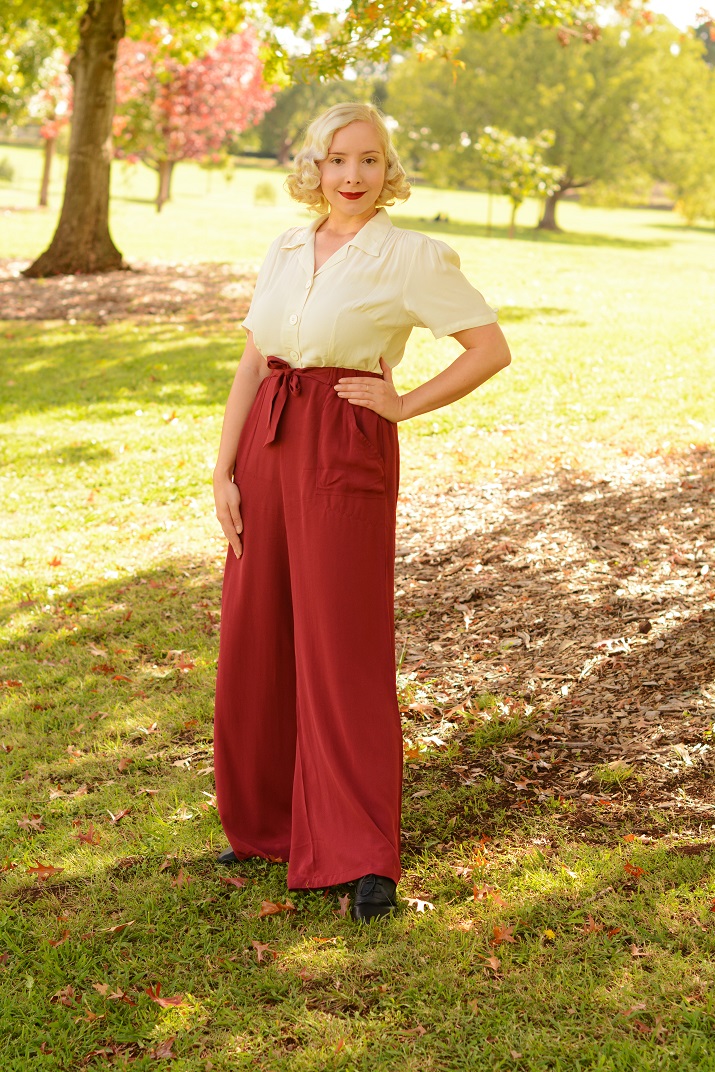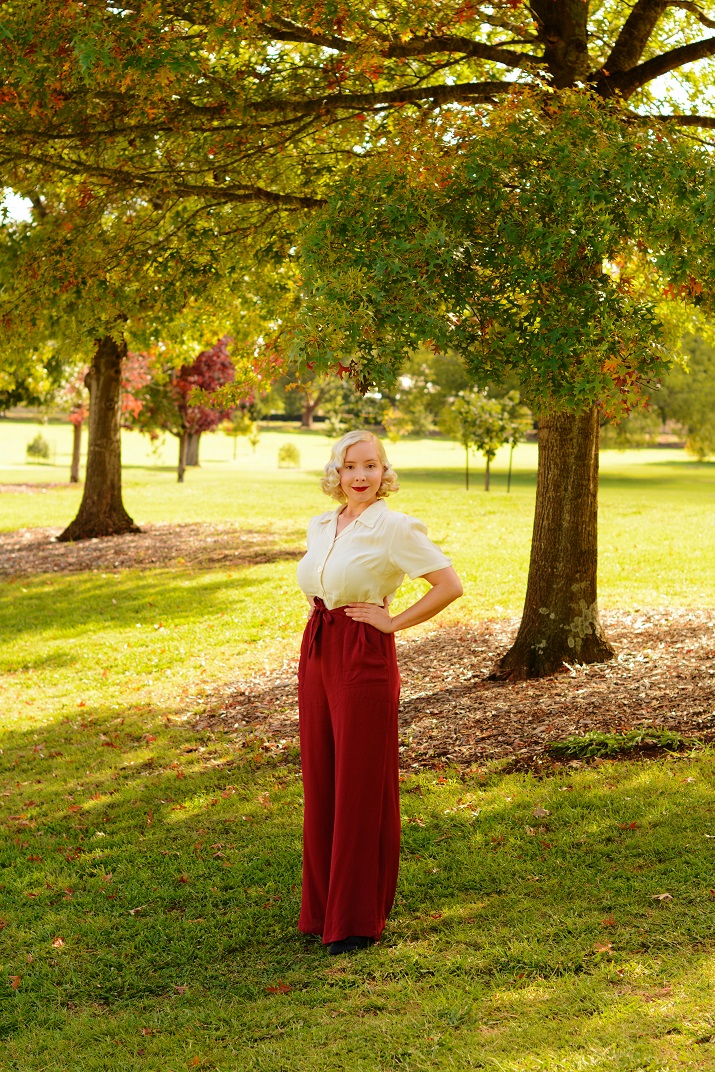 Of all the classic Hollywood starlets I look to inspiration, the one I find myself googling the most is Katharine Hepburn. If I'm ever unsure of how to style a pair of trousers for a 40s look I know I can always count on her for inspiration. What I love so much about her style was the way she wore such a contrast of looks – flowing feminine gowns as well as masculine inspired looks consisting of her trademark loose blouse, slacks and oxfords.
I can really relate to this myself as I have an appreciation for both of these styles and enjoy being able to go back and forth depending on my mood. However hard as it may be to believe in 2017, in the 1930s the rise in starlets such as Greta Garbo and Marlene Dietrich adopting masculine looks caused quite the furor. Film critics and audiences were appalled and there was much discussion regarding this alarming trend and its consequences, with women wearing trousers being considered the gateway to perversion.
On one occasion Katharine Hepburn had her trousers stolen from her dressing room on set in an attempt to bully her into wearing a skirt instead. In protest she turned up for filming in her underwear and refused to put anything on until her trousers were returned. It's interesting to think how if it wasn't for women like Hepburn and Dietrich being unafraid to challenge cultural norms, women's fashion today might be quite limited. I could not even imagine the possibility of not being able to have a wardrobe full of jumpsuits and fabulous trousers!
This outfit by The Seamstress of Bloomsbury was of course inspired by Katharine Hepburn and her love of beautiful blouses worn with long trousers – something that was once considered to be quite daring for a woman to wear! I am wearing the Grace blouse which has the classic, quintessential 1940s shape and little shoulder pads for that authentic look. Like all Seamstress of Bloomsbury creations it feels like a true vintage piece to wear and makes for an incredibly comfortable outfit when worn with the Winnie trousers.
On this particular day we drove to the mountains to enjoy the autumn leaves, and of course I couldn't resist dressing to match the colours as I do every year when we do this. You can probably tell from the way the trousers billow in the breeze that it was quite windy! The Winnie trousers are made from silky crepe and are extremely comfortable to wear – perfect for lounging but also a great wardrobe staple for every day. What I really love is how smart and sophisticated these two pieces look together and I can see them being a great addition to any vintage inspired work wardrobe.
This is very much an outfit that will make you want to strut and stride – I'm not sure whether that's because of the shoulder pads or the fabulous flared wide leg on the trousers – either way I love the way this outfit makes me feel! I can definitely see why stars like Katharine Hepburn and Marlene Dietrich adopted this style as their own for it certainly makes you feel empowered. I am wearing both the Grace blouse and Winnie trousers in a size 12 as I wanted to go for that relaxed fit that is very much a part of the 40s masculine look.
The Winnie trousers are especially great for those that struggle to find perfectly fitting trousers due to a big difference in waist and hip measurements. This is something that I am always having an issue with, having to get a larger size in trousers to accommodate my hips but then having to get the waist taken in. With the Winnie trousers however this is not an issue at all, as due to the shirring and tie the waist they can be adjusted to fit perfectly while still looking beautifully tailored. Both of these pieces come in a range of colours and in the case of the Winnie trousers, different prints as well!
Wearing:
Grace blouse – courtesy of The Seamstress of Bloomsbury
Winnie Trousers – courtesy of The Seamstress of Bloomsbury