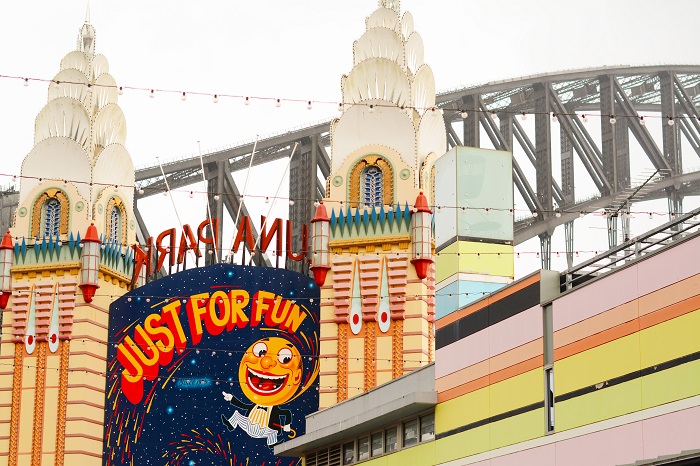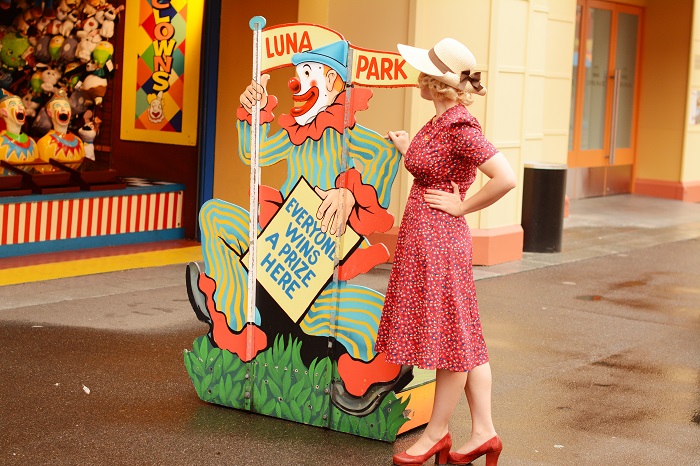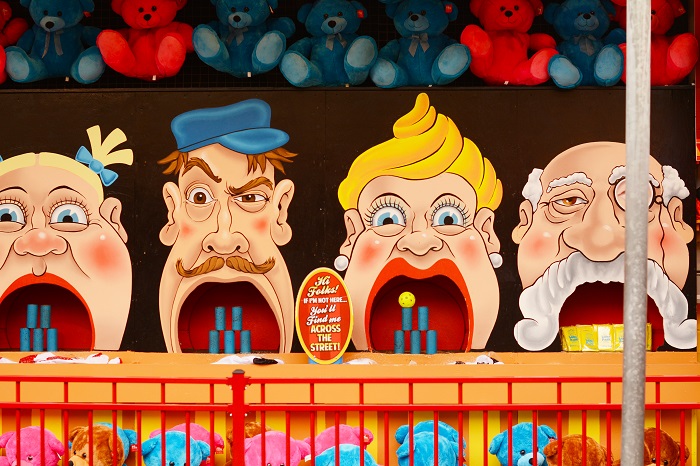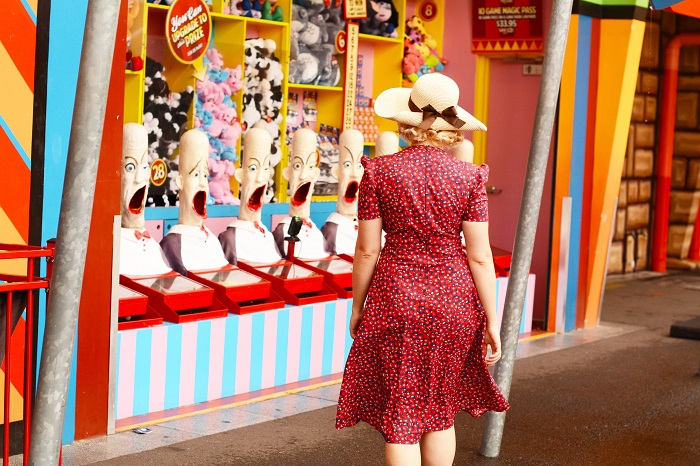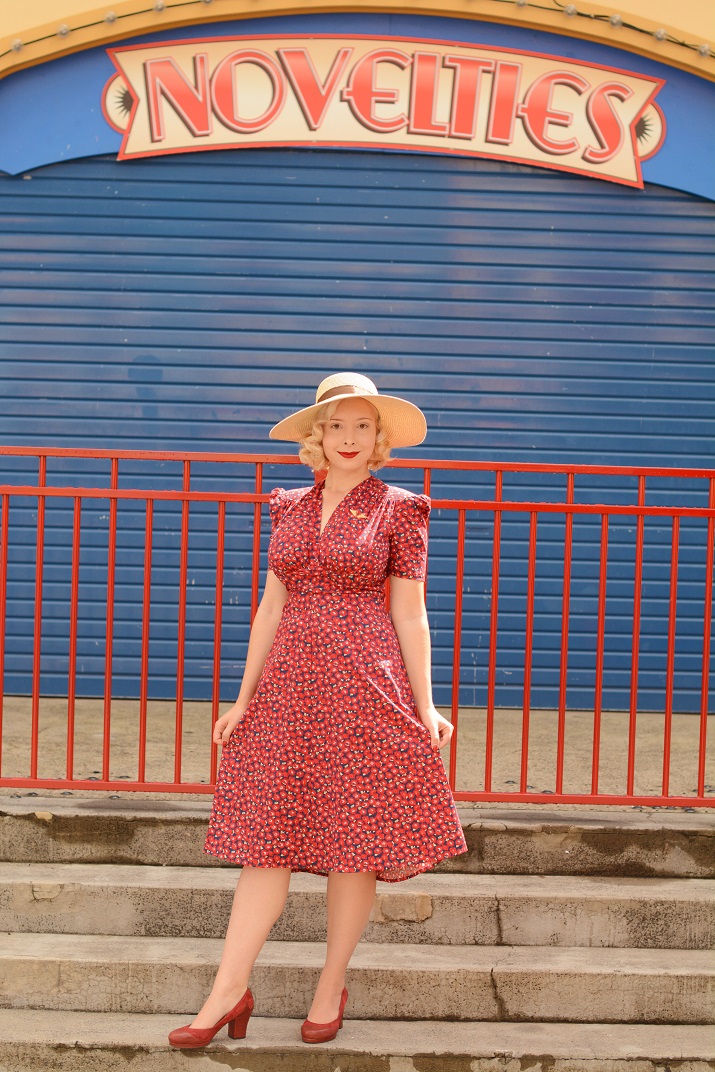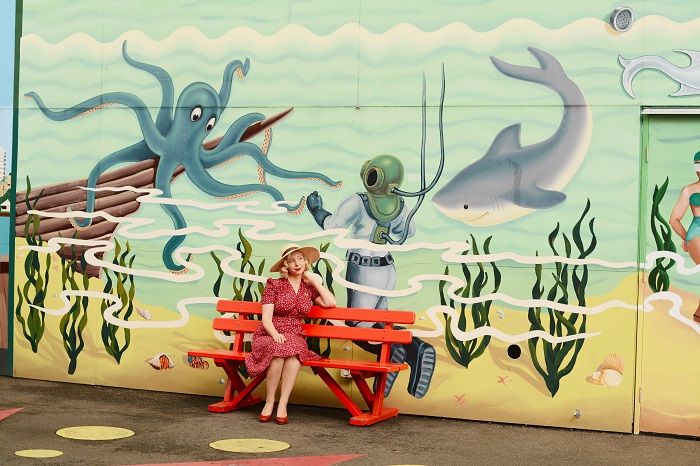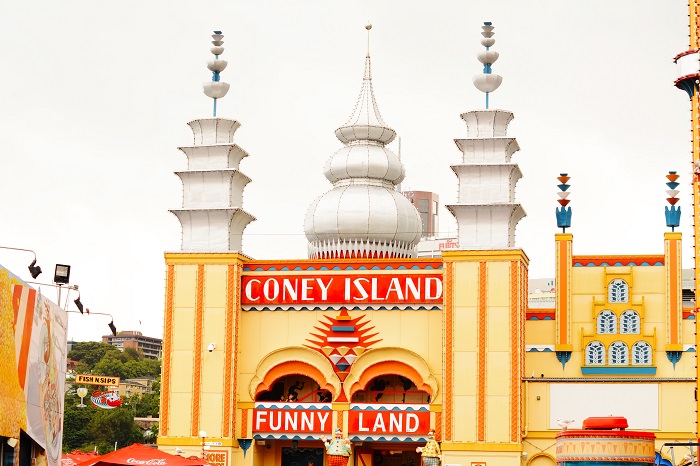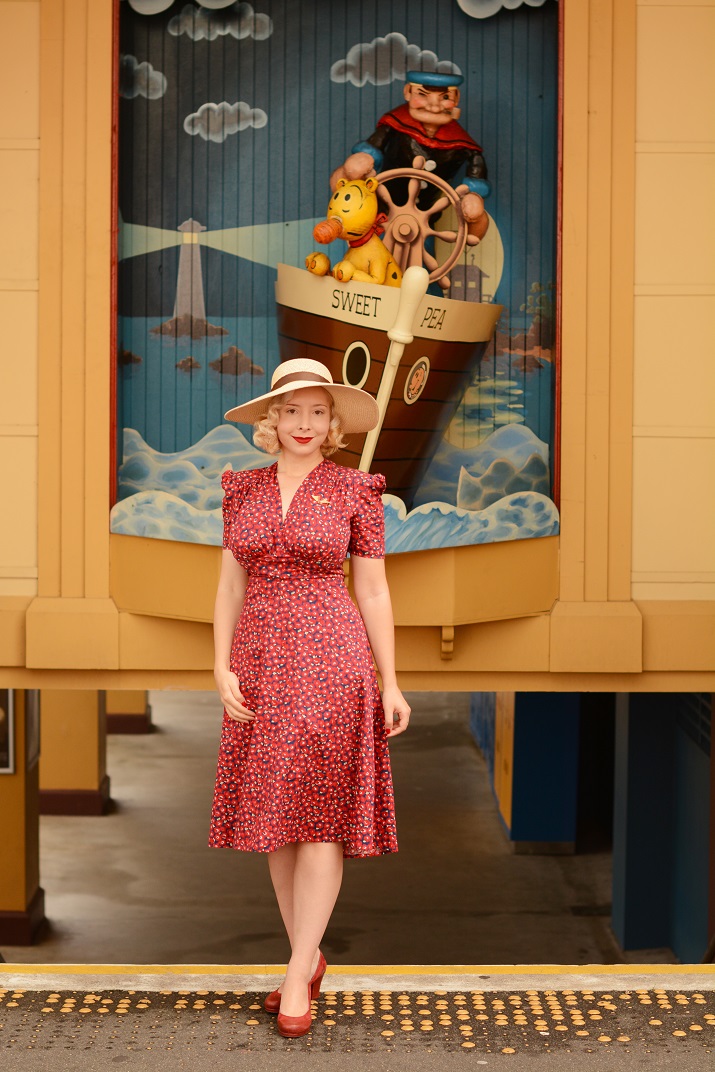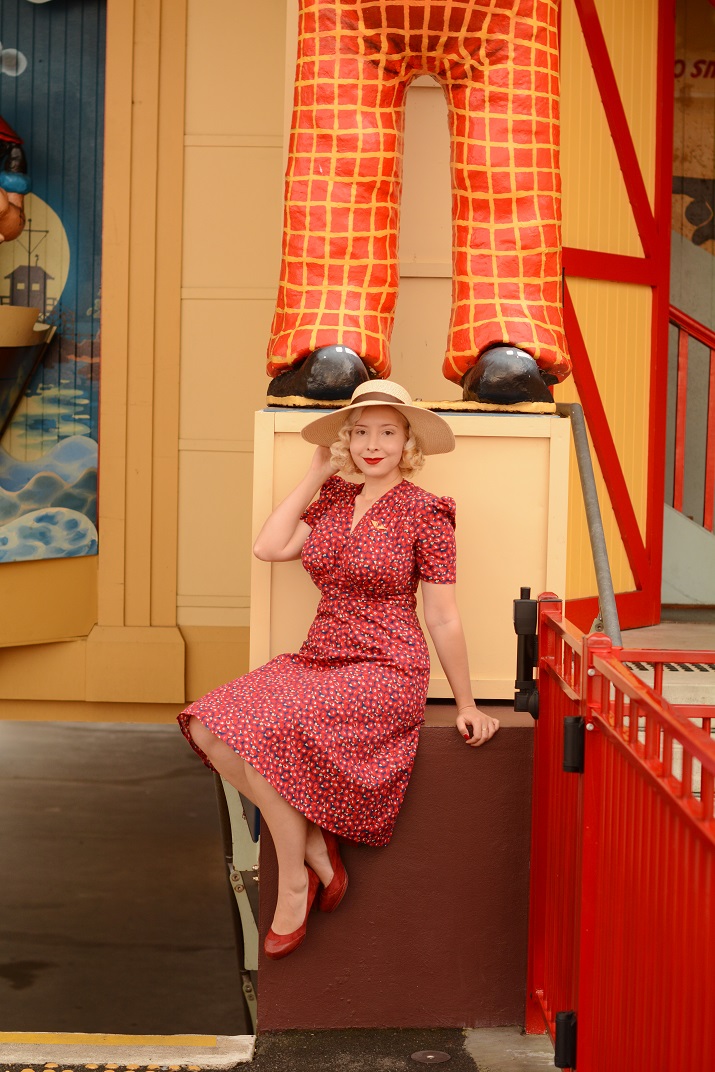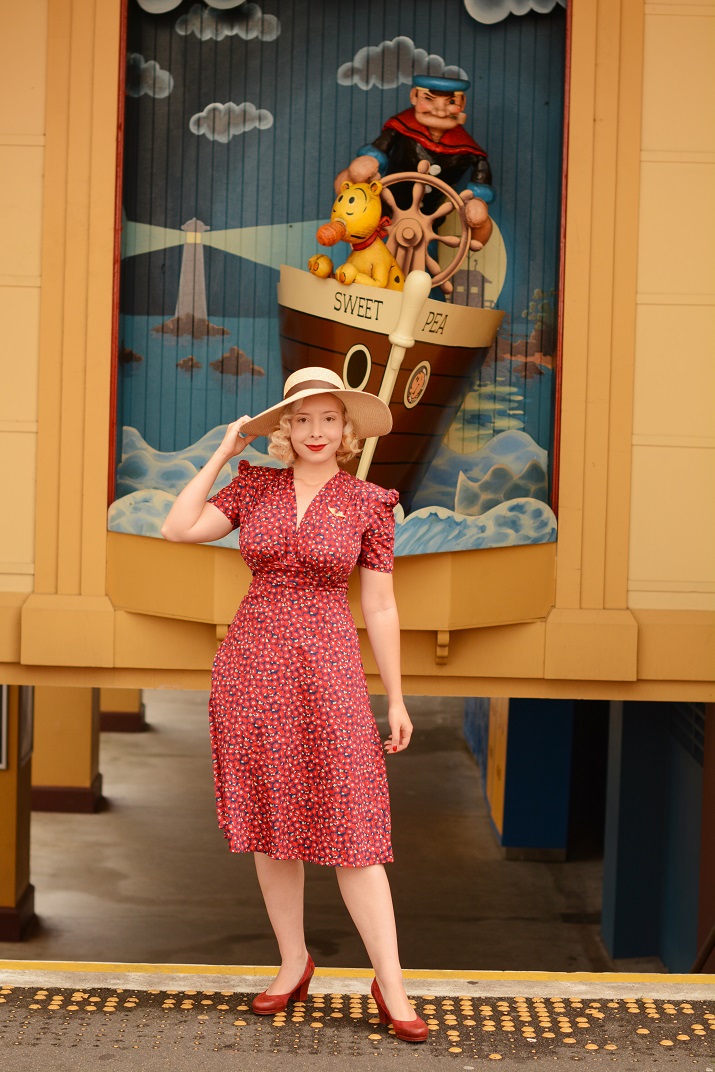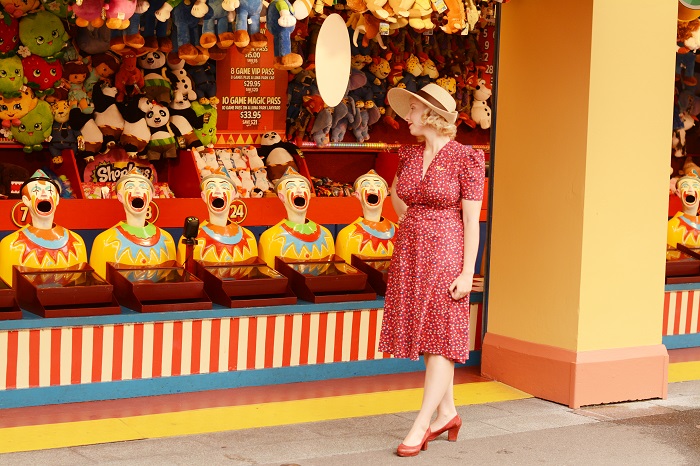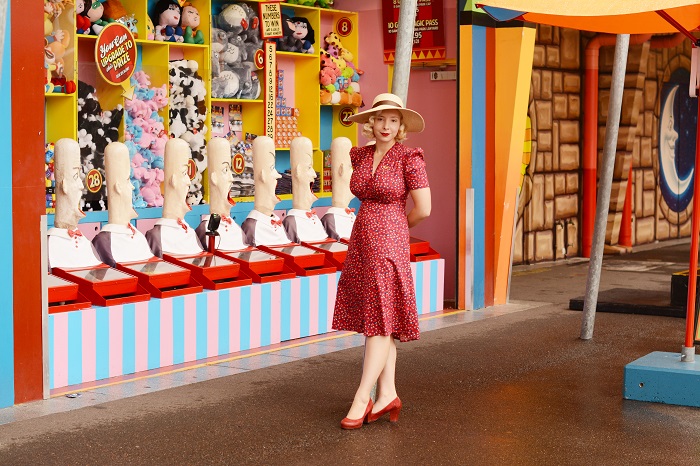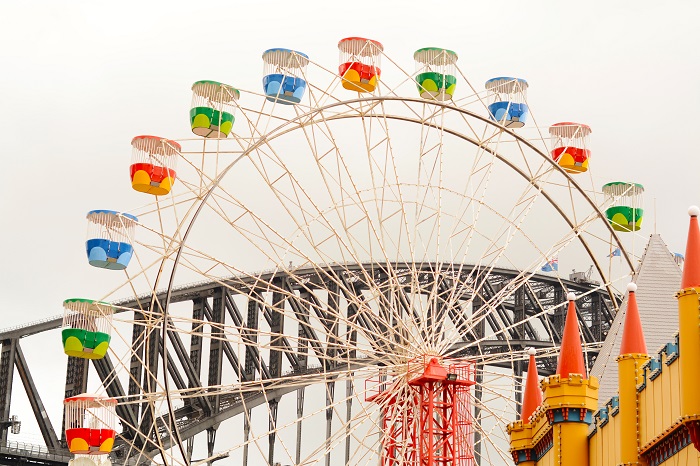 I am still very much a child at heart, and amusement parks are among my favourite places to visit. Luna Park is an Australian icon that funnily enough was inspired by the American Coney Island theme park and as you can see the place has very vintage look, complete with old school side show amusements. Unfortunately while we were taking these photos the beautiful sunny day disappeared and the rain started bucketing down. With such a dreary forecast the cheerful mood of the colourful park instantly changed to miserable and we hopped on the first ferry out of there.
Rather than basking in the disappointment of a day out spoiled by the rain, we quickly found alternative entertainment. To make up for missing out on games in sideshow alley, we found a big arcade instead! I am a huge fan of shooting games – especially if they involve zombies so I spent a good deal of time playing those after reluctantly accepting defeat in air hockey. I'm okay with this as I scored high accuracy in the shooting games and will be just fine should a zombie apocalypse ever happen…
So while this trip to Luna Park was a little ill fated, that just means I have an excuse to come back in the future, and, I did end up having a terrific day after all shopping in Sydney and playing games. In the evening I met some wonderful vintage ladies for cocktails at a 1940s themed bar, although there are no photos of this particular outing as it was too dark inside. Just as my outfit from the last post, I wore an outfit that worked for both day and night, only of course I did not wear my sunhat to the bar!
Wearing:
Heyday dress
Ebay hat
Miss L Fire heels
Besame V for Victory Brooch