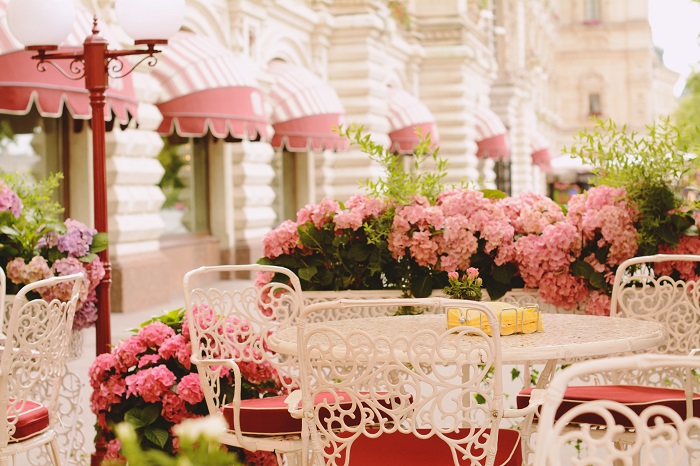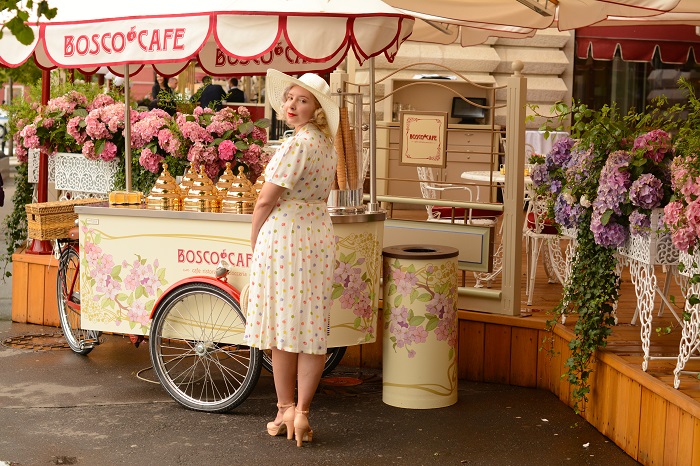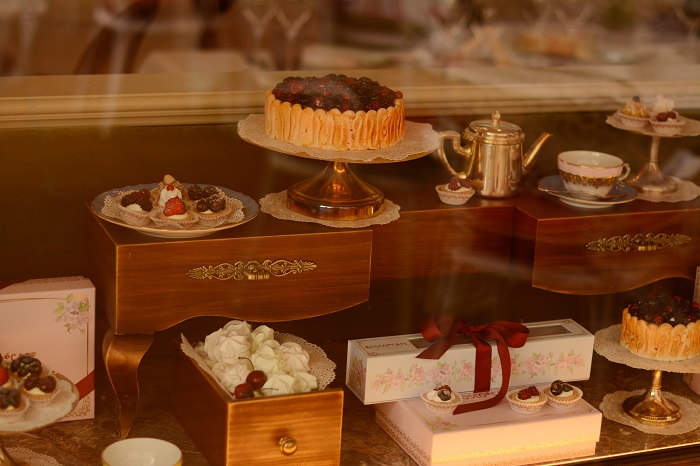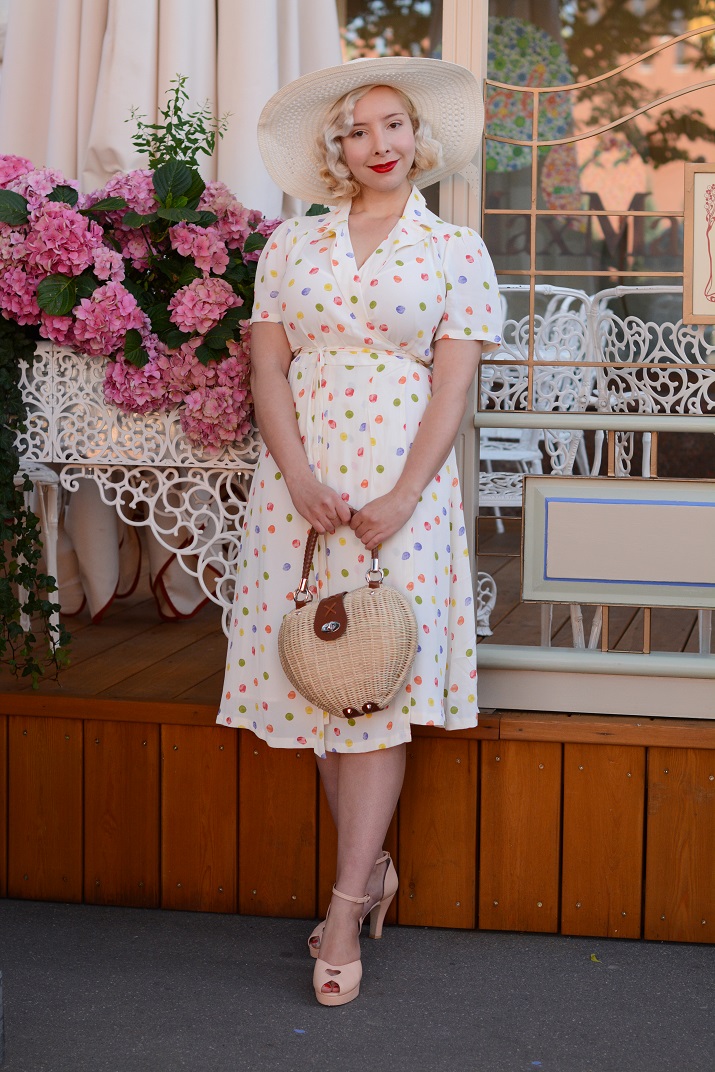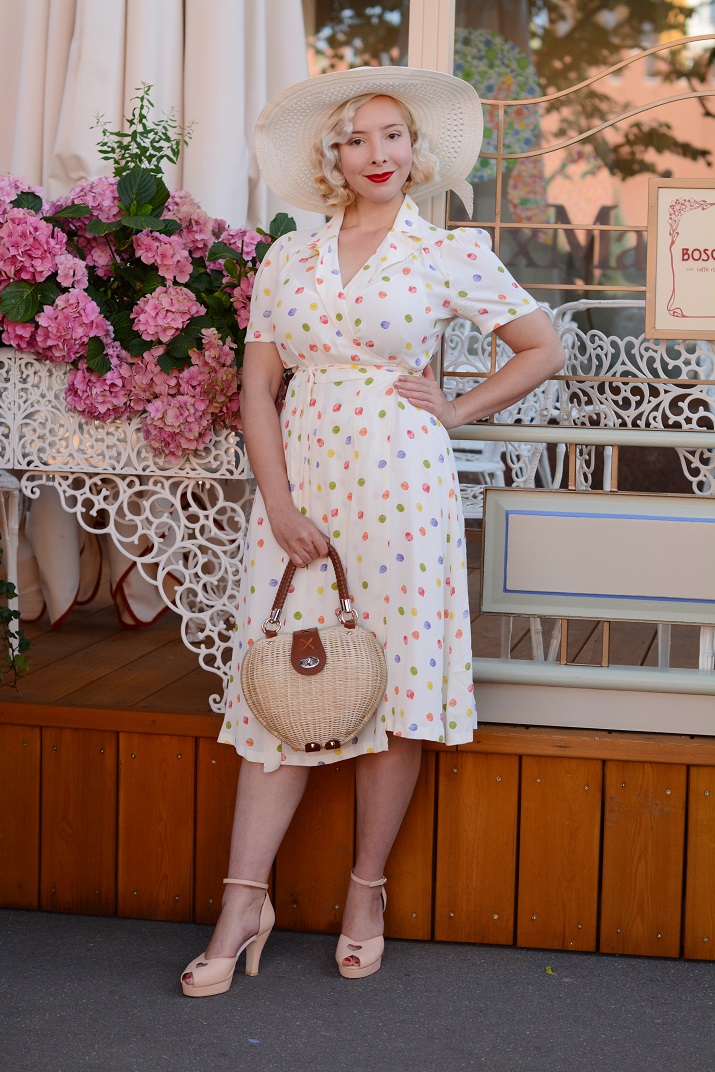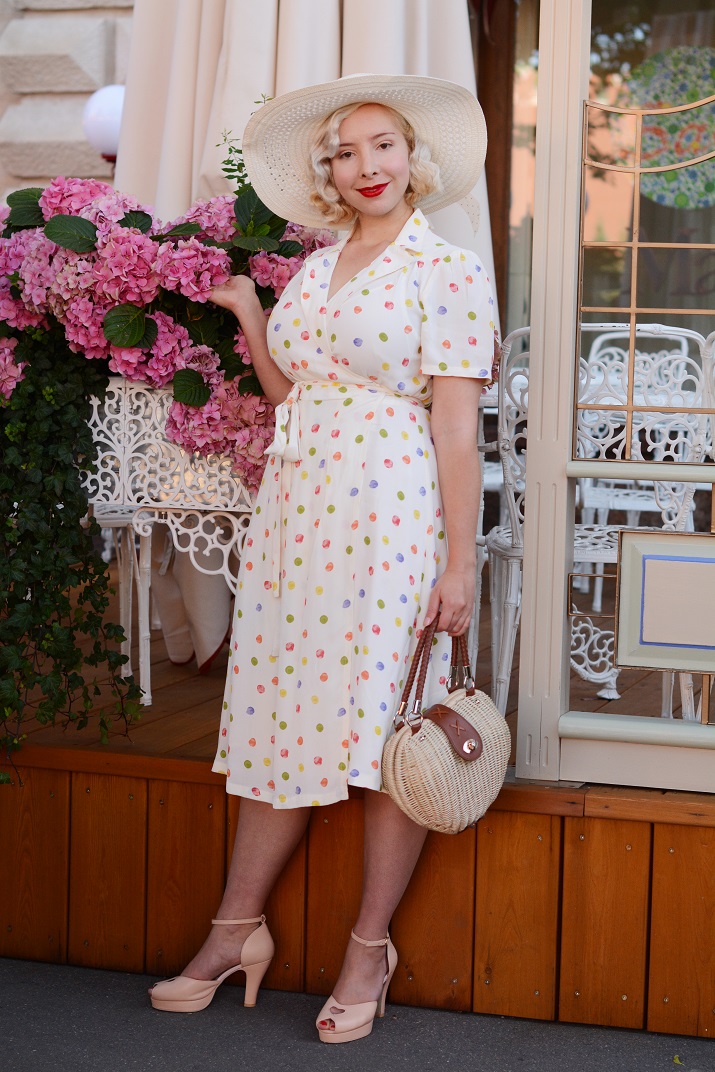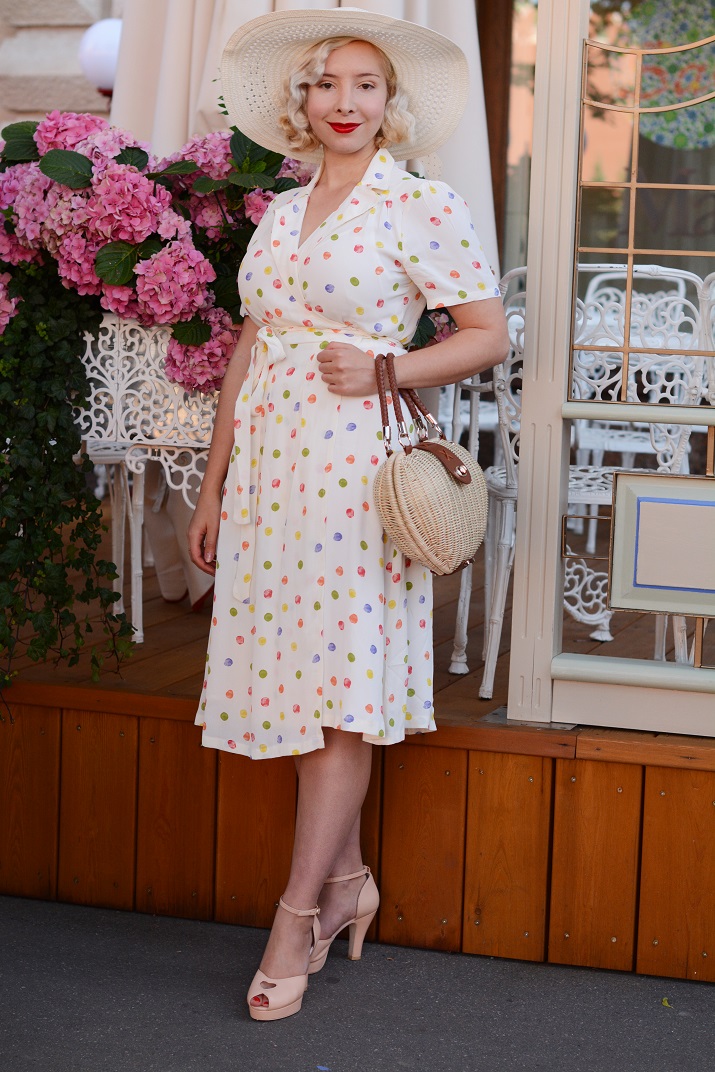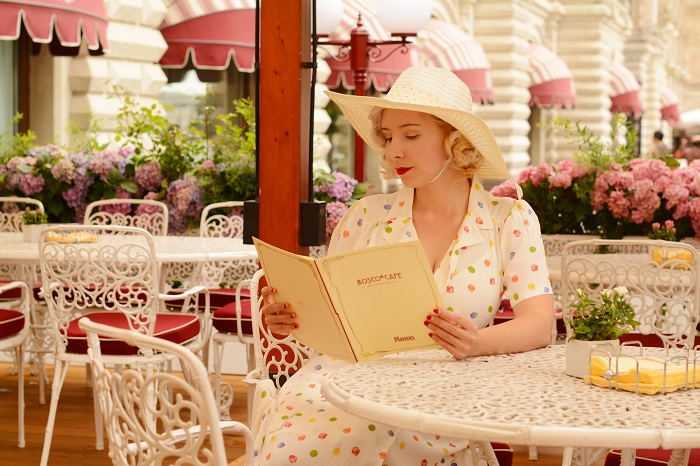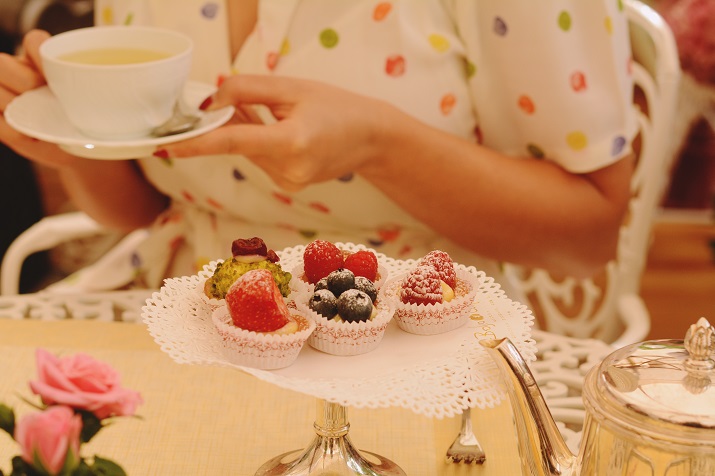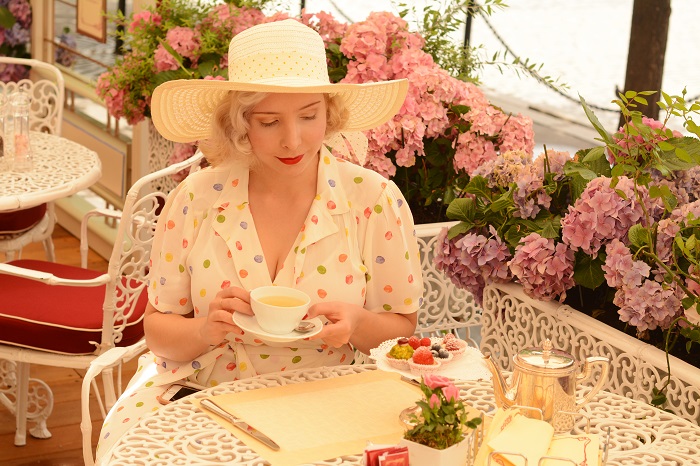 Well I've been in Moscow for over a week now, and as you can see we've had some beautiful sunny days – perfect for taking brunch in a pastel cafe on Red Square. I know that Paris gets a lot of hype for being one of the most beautiful cities in the world…but maybe the people who say that just haven't been to Moscow? Everywhere I look there are gorgeous historical buildings, churches, all of them various shades of pastel. I can't say I'm missing Australia at all, Moscow is so full of life and couldn't possibly be more different to life in Brisbane – in the best way. Although I do miss my friends who I have been urging to come and visit, for this is a city best enjoyed with someone who shares a passion for art and culture.
With all of the sunny days this week, the Peggy dress in rainbow by The Seamstress of Bloomsbury has been my go to dress. I've already worn it out several times, for trips to the zoo and visiting museums – one of which included a vintage fashion exhibit that featured some real heart breakers with some truly exquisite 40s dresses. I am yet to run into anyone else wearing vintage in Moscow, but the Peggy dress was very well received by all and I have had some lovely compliments when I've worn it. There are however a lot of bloggers in this city – it's not uncommon to see someone taking outfit photos here, and my husband has even pointed out several flat lays going on (yes, when you're a bloggers husband you know a flat lay happening when you see one).
With the release of their SS17 range, The Seamstress of Bloomsbury have truly outdone themselves with some of the most gorgeous summer appropriate pastel creations, and the Peggy Wrap Dress in Rainbow Spot is part of this new collection. Based on a 1945 design, the Peggy wrap style is easy to customise for the most comfortable fit due to the tie at the waist that also goes through the inside of the dress and wraps around for extra security. It can be worn hanging loose or tied up as a bow, or wrapped around the waist multiple times for a more fitted look if bows are not your thing. This print is also available in the Polly dress style which I blogged here – I think the fabric looks just as wonderful with longer sleeves!
As Moscow is a windy city and part of my day to day adventures require catching the Metro – which can be especially windy, I have worn a slip underneath to avoid any unfortunate Marilyn moments. The pleats on the skirt and the pattern are especially handy for hiding any crinkles that can form from catching public transport too, so this gets a big thumbs up from me as I was not able to pack my steamer. With Moscow being such a fashion conscious city, I always like to look my best when we go out, I am a firm believer that even as a tourist one can still be glamorous. I feel that all you really need is a nice dress, a big hat and a cute bag that fits all the things you need to have on you and you're good to go. That way you won't miss out on entry to anywhere that has a dress code such as certain restaurants and cafes, and can enjoy looking through your travel photos later on without outfit regrets!
Wearing:
Peggy Wrap Dress – courtesy of The Seamstress of Bloomsbury
Miss L Fire heels
Banned handbag
variety store hat