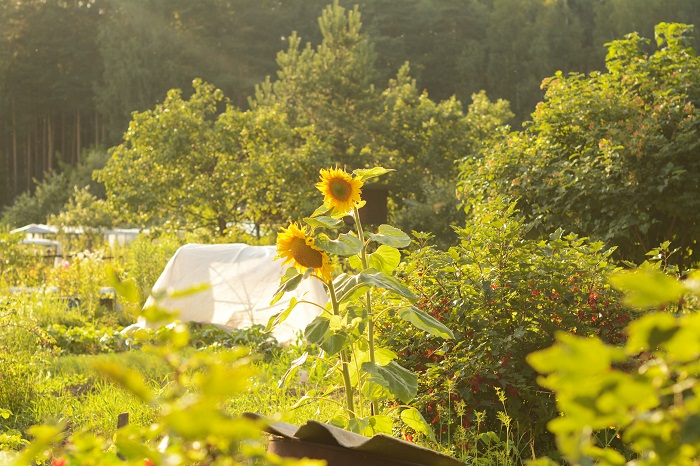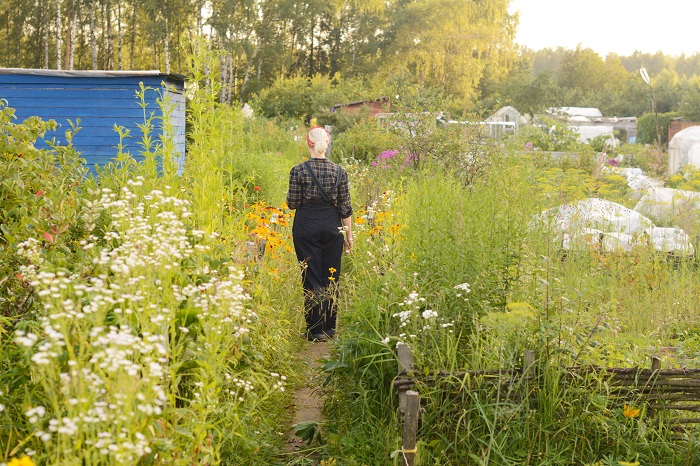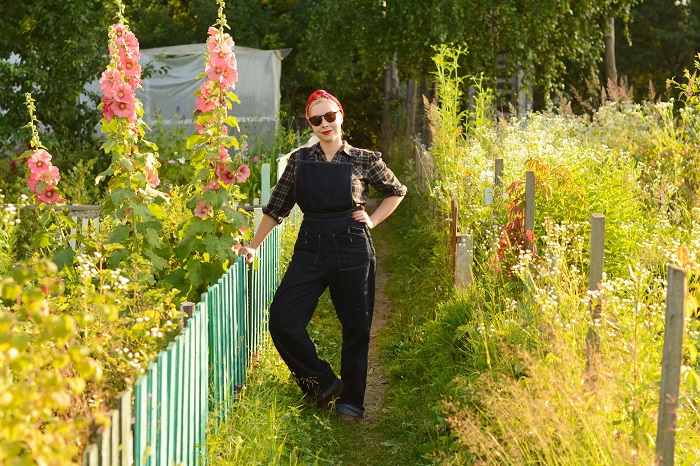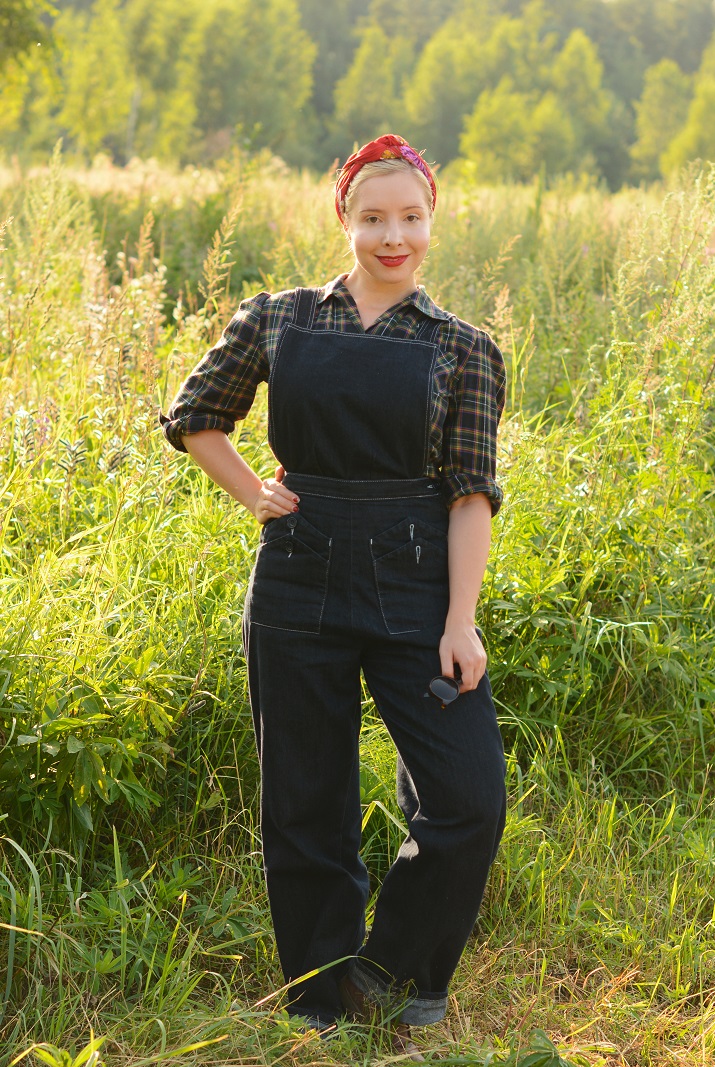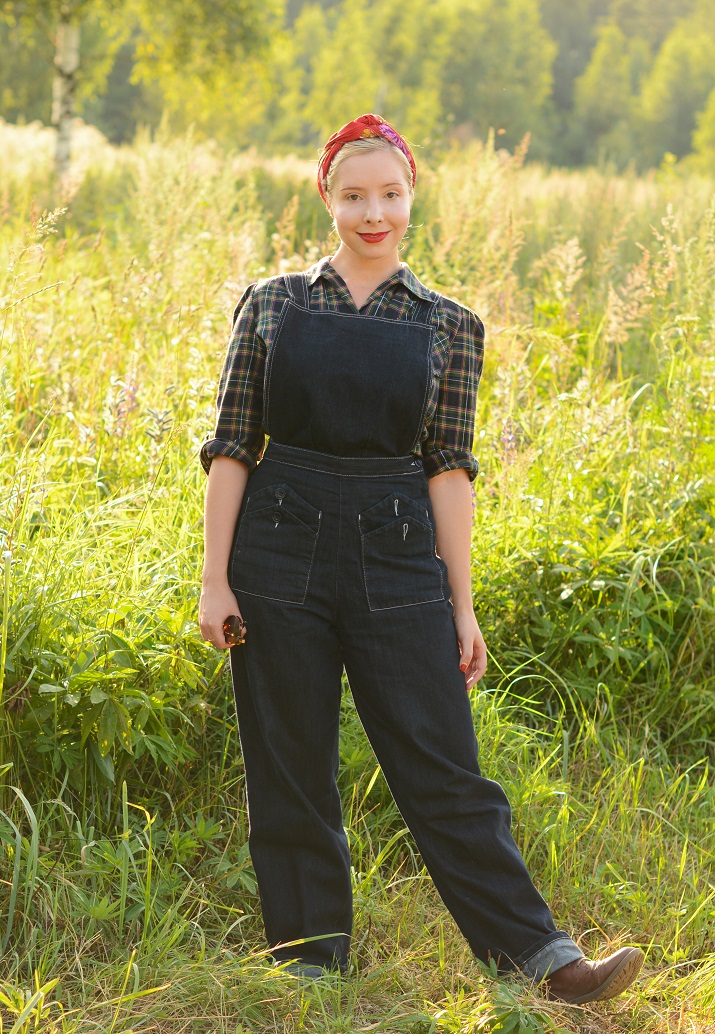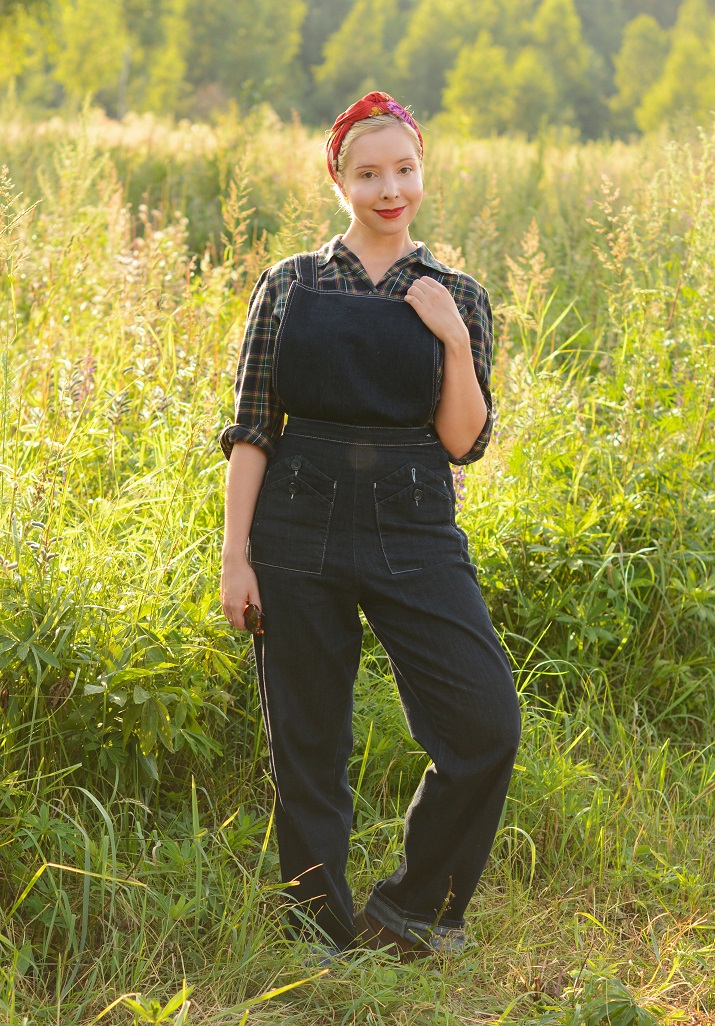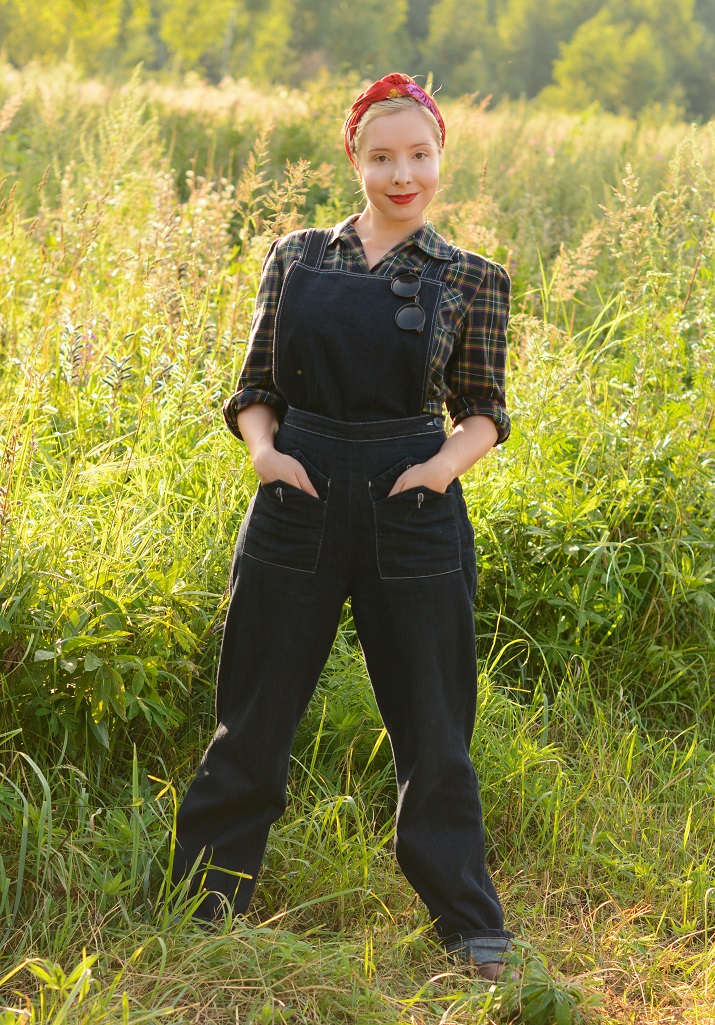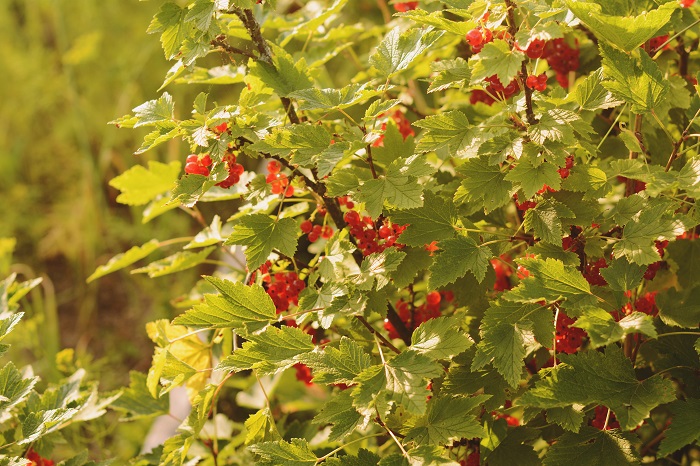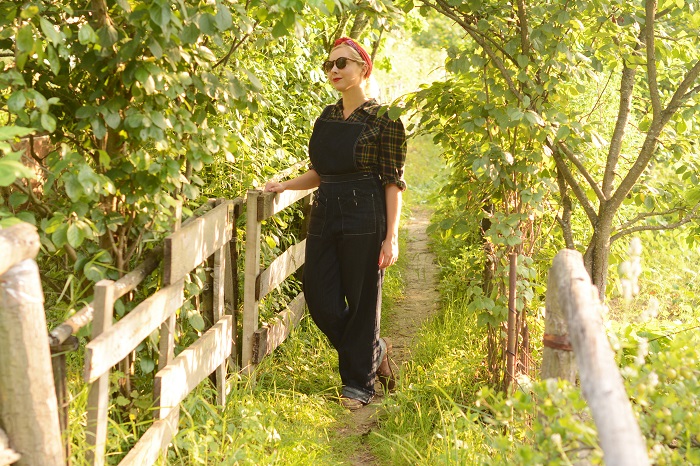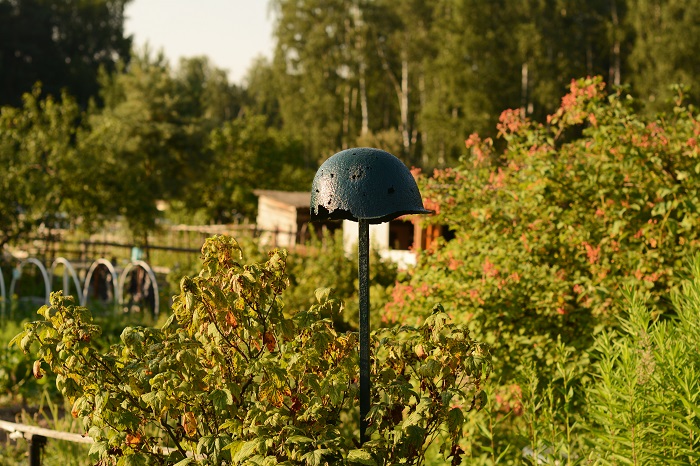 It's pretty much a guarantee that if I'm not in the city, I'm at home wearing this outfit or a variation of it. Now I love the glamour of getting dressed up for the city, but I also have a major soft spot for the countryside and tracking through miles of thick forest that is filled with mosquitoes and infested with nettle that goes up to my neck. Quite a contrast, right? This probably doesn't sound like most peoples idea of a good time, but this is what I've grown up with so for me it's second nature to put on dungarees, a flannel shirt and douse myself in about half a can of insect repellent. The only thing that isn't entirely accurate about this outfit is that usually I tie a headscarf in a turban style so that it covers my entire head. Ticks are not a thing to mess around with, so I do my best to ensure that I am very covered up.
You might be thinking that this is a pair of dungarees that I've already blogged before, but these are actually a new pair! I sadly out grew all of my Freddies of Pinewood jeans and dungarees and accepted it was time to invest in a new pair. At the time my budget didn't allow for me to buy new dungarees and a pair of jeans so I was very pleased to discover the fantastic 'Home Companion' dungarees which are a two in one – the front of the dungarees comes off and you have a pair of jeans. Even better because it meant I saved on packing an extra pair of jeans, making it all the more convenient. When I bought dungarees in the past I would go off waist measurement, however this time I decided to go a few sizes up so that I don't have to worry about growing out of them  any time soon, and I actually really prefer the relaxed over sized fit of these.
The blouse was also a very necessary purchase as anytime I've foolishly forgot to wear long sleeves I've come home with my arms cut up and scratched from the long grass and tree branches. Summer in Russia does get quite hot so I wanted something long sleeved that was light enough so that I wouldn't over heat and this soft plaid blouse is just the thing as the fabric is strong but not overly thick. I did however get really confused by the Freddies size chart which is slightly different to most. I am not great at converting measurements and totally missed the point that I was meant to measure myself across the bust! However that worked out just as well in the end as the blouses do run slightly small so by ordering something that I had panicked would be way too big actually ended up perfect. So that's something to keep in mind if you have your eye on their blouses – which I really do recommend because I love the ones I bought.
Some of you might be wondering why on earth I thought it was appropriate to include a photo of a bullet ridden WWII helmet in this post? Well other than the fact that this is a 1940s land girl inspired outfit, I pass this helmet every time I go to the vegetable gardens. My guess is that it belonged to the original owner of the allotment and his family members have proudly left it on display. The town I live in used to be a secret military town, it was not on any map and you couldn't get a train to it or anything like that from Moscow even though it's not that far from the city. The only people allowed to live here were military personnel with a rank no lower than Colonel, and their families, with this particular town being air force only.
So all of the people here were either pilots, paratroopers or aviation specialists. Post war those who had fought admirably and earned the status of Hero of the Soviet Union were given nice homes in this town and so I wonder whether perhaps the helmet in this photo belonged to one of those men. Not far from my house are army barracks and a cadet training base. On any given day you can hear gun shots and bombs going off. Probably sounds really unsettling but I don't really give it a second thought as I've grown up with those sounds and generally have a good idea of what activities the soldiers are up to based on the noises. Whether this has any subliminal influence on why I like the styles of the 40s or WWII history so much I couldn't say, but one thing for sure is that the casual land girl look is one of my favourite 40s styles for every day.
Wearing:
Freddies of Pinewood Home Companion dungarees
Freddies of Pinewood blouse
Target boots
The House of Foxy scarf
Collectif sunglasses